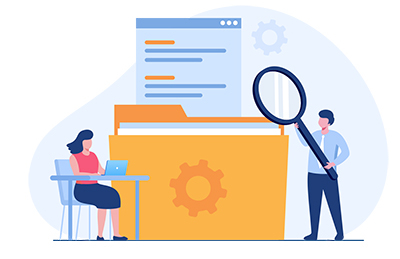 Public Records Act
The Public Records Act was enacted in 1968 and is a component of California's commitment to open government. WWD shares that commitment. Section 6253 of the Government Code provides that every person has a right to inspect any public record except those specifically exempted by law.
---


MANY PUBLIC RECORDS ARE AVAILABLE ON THIS WEBSITE.
Try checking the Budget and Finances Documents, Water Quality Report, Sewer System Management Plan Documents, District Specifications, and Agendas & Minutes pages.
---
HOW TO MAKE A PUBLIC RECORDS ACT REQUEST.
---
GUIDELINES FOR INSPECTION OF PUBLIC RECORDS
(From Resolution No. 430 – Amendment of Guidelines for Inspection of Public Records (PDF)
I. DEFINITIONS
A. "Public records" constitute those items that are deemed open to public inspection pursuant to the terms of the California Public Records Act (Government Code §6250, et seq.)
B. "District" means the Westborough Water District.
C. "Secretary" means the General Manager of the Westborough Water District.
II. PROCEDURE FOR INSPECTING AND OBTAINING COPIES OF PUBLIC RECORDS
A. Requests: Requests to inspect and/or copy public records of the District shall be submitted in writing to the Secretary of the District, and shall reasonably describe each identifiable record which is the subject of the request.
Persons desiring to inspect and/or copy public records in the District's possession must allow sufficient time for the records to be assembled and reviewed for the purpose of determining if they are public records available for inspection under the terms of the California Public Records Act, or whether they instead fall within the exclusions contained therein or otherwise should be withheld by reason of an overriding public interest.
B. Time for Inspection of Public Records: All records subject to public inspection may be examined by members of the public at any time during the regular business hours of the District at 2263 Westborough Boulevard, P.O. Box 2747, South San Francisco, California 94083-2747. No public records shall be removed from the District's premises except by permission of the Secretary.
C. Fees for Copies of Public Records: Upon the submission to the District of a written request for copies of records, copies of requested public records that are subject to inspection shall be made available by the District. The District shall charge and collect the following fees for said records:
For copies of public records not required to be certified or authenticated – 25 cents per sheet.
For certified, authenticated or true copies of public records – 25 cents per sheet, plus $1.00 for every certificate with seal affixed thereto.