Mission Statement
The mission of the Westborough Water District (WWD) is to provide a stable supply of high quality safe drinking water at a fair price to all customers of the district. In addition, the district has the mission to provide reliable sewer service through the North San Mateo County Sanitation District. The Board, the staff, and all employees of the Westborough Water District are committed to providing its customers with high-quality, cost-effective, and environmentally-sensitive customer service.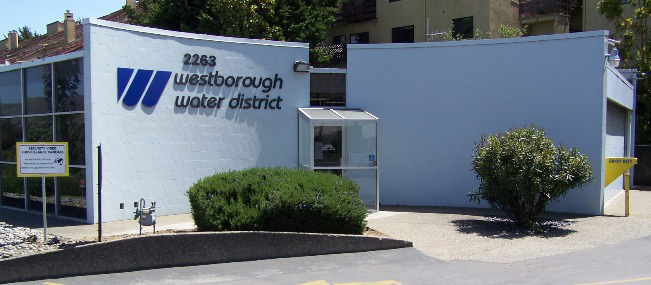 The Westborough Water District (WWD), formerly known as the Callan Park County Water District was incorporated as a county water district in 1961. The authorizing statue that allowed the WWD to be formed falls under the California Water Code, section 30000.
The WWD is a Special District, which is a form of local government created by the Westborough community to meet a specific need. Special Districts have four basic characteristics:
A form of government
Governed by a board
Provides services and facilities
Has defined boundaries
Please visit Districts Make the Difference for additional information on Special Districts.
The WWD has approximately 4,000 residential, commercial and irrigation service connections. Since the first operation, the WWD has purchased 100 percent of its water supply from the City and County of San Francisco Water Department. The WWD service area covers approximately 1 square mile (West of 280 to Skyline Boulevard and South of King Drive in Daly City to San Bruno) and serves approximately 13,500 customers (see map below). The WWD has inter-ties connections with the North Coast County Water District (Pacifica) and the City of Daly City for emergency water service. The WWD is governed by an elected 5-member board. Board members are required to be residents of the WWD and registered voters. The WWD has more than 24 miles of water lines, uses an average daily consumption of one million gallons a day and has three steel water storage tanks. The WWD has a total of 6.3 million gallons of water storage. All of WWD's water comes from the Hetch Hetchy and local reservoirs. Also, the WWD owns the sanitary sewer system. Under an agreement, the sewer system is maintained by the North San Mateo County Sanitation District (City of Daly City). The WWD has an emergency stockpile of pipe, fittings and materials to perform repairs to the water system. In addition, the WWD is able to perform most emergency repairs using WWD staff without the delay of using outside contractors. The WWD office is located at 2263 Westborough Boulevard, South San Francisco, California 94080. Click here for directions to WWD Office.

---
WWD Service Boundary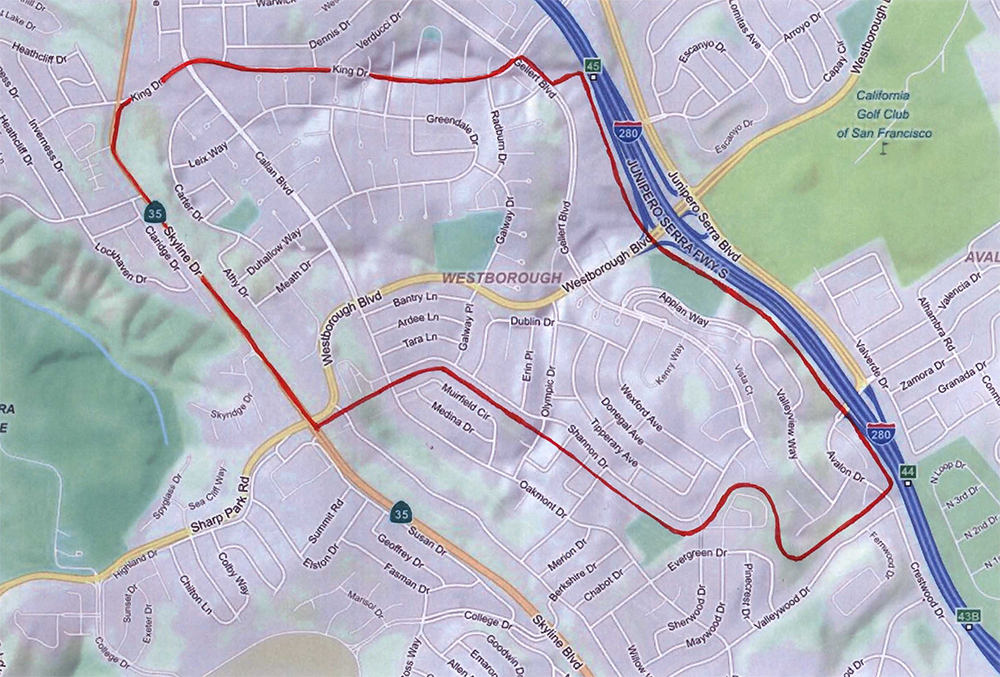 ---
SB 272 Compliance Information
Senate Bill 272 - California Public Records Act
Approved by California Governor Jerry Brown on October 11, 2015, Senate Bi11272 adds a section to the California Public Records Act requiring state and most local government agencies to create a catalog of Enterprise Systems by July 1, 2016, with annual updates.
Enterprise System
An Enterprise System, as defined by Senate Bill 272, is a software application or computer system that collects, stores, exchanges, and analyzes information an agency uses that is both of the following:
A multi-departmental system or a system that contains information collected about the public.
A system that serves as a 'system of record' or an original source of data within an agency.
Enterprise systems do not include cybersecurity systems, infrastructure and mechanical control systems, or information that would reveal vulnerabilities to, or otherwise increase the potential for an attack on, a public agency's IT systems.
The District maintains a number of enterprise information systems that are required to be disclosed under SB272. The following link contains the required information about these systems: Westborough Water District SB272 Enterprise Catalog